Correct positioning of the images is essential to ensure that no undesired margins or cropped images appear in the print. Please, when arranging the file on the Express, fill in the whole area, including the security bleed (red band marked) so as not to compromise important image information.
If you want to put white borders on your project, we advise you to distance the security bleed about 2.5cm.
If you order replicas this action will also ensure consistency of margins between the main album and the replica albums.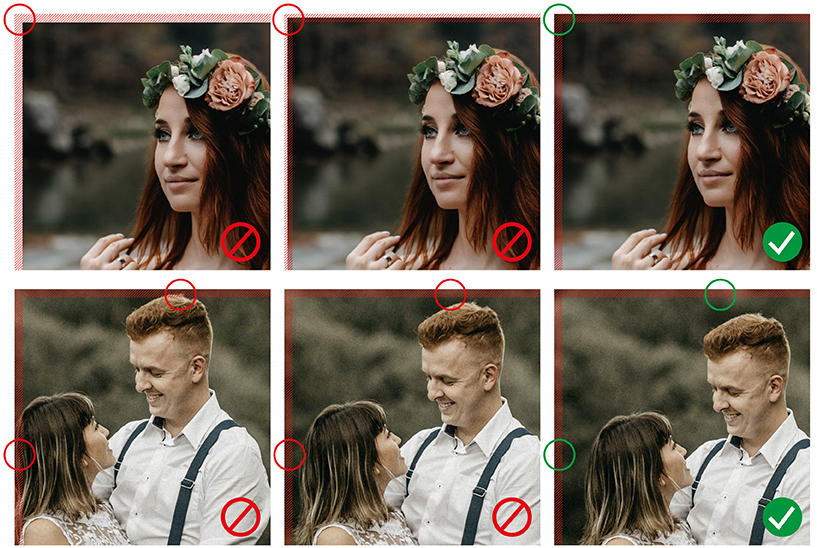 If you are editing in Photoshop, download the template according to the product you want and you can guide yourself by the guidelines in the file that represent the security bleed of our Express, as shown in the image below. As for the white bleed, we advise you to follow our suggestion above.